Cloud hosting backed by leading providers
Netjectives works with leading cloud hosting providers such as Amazon Web Services, Microsoft Azure and Rackspace. We evaluate your business goals and infrastructure needs to provide cost effective solutions for your business. Cloud hosting advantages include scalability and elasticity to meet your demands. Cloud hosting is ideal for a business that has changing needs, such as an ECommerce site or a training provider.
Netjectives can also support customers with local servers and applications that are beyond vendor support. We come in and analyze the applications being hosted to determine if they can be relocated to the cloud. We offer a private cloud services where you can remotely access applications such as QuickBooks and other services.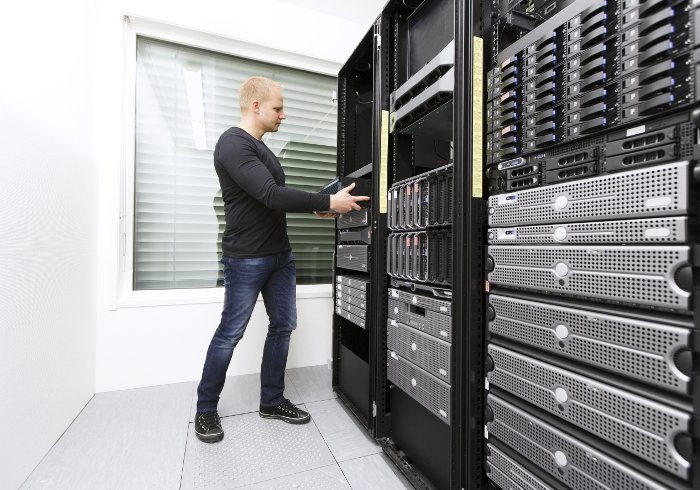 Netjectives Private Cloud
If you do not want to worry about cloud management of resources, we can assist by moving your workloads to our cloud. We will manage the security, services and all aspects of the system, you worry about generating business. Contact us today for more information. Pricing starts at $20 per month per user.
Amazon Web Services
If you're a current AWS customer, you have discovered that AWS has an extensive set of tools, and that might leave you wondering what each tool does and how it can affect your sites and business. The tools do not include the proper support resources, leaving you and your organization challenged on how to best migrate your workloads to the cloud. You may also be wondering if you are paying the most effective price for your services. Netjectives can assist you with those challenges.
Are you familiar with the AWS shared responsibility model for security?
AWS provides multi-factor authentication services, but are they turned on? Amazon does not automatically patch EC2 instances, are you aware of that?
Tighten CloudTrail security configurations
Ensure that attackers cannot delete your API call logging.
Follow Identity and Access Management best practices.
Create role-based groups for your accounts. Ensure MFA is enabled on all accounts.
Ensure your S3 storage containers are secure and you know who's accessing them.
We read in the news too often where data is leaked from an organization because of incomplete or incorrect permissions. Are you sure you won't be in the news next?
Are you ready to partner with us for your cloud hosting needs?